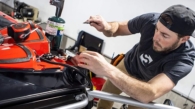 Leaned in, scalpel in hand. Wrapping is a dangerous game 😅 #LetsWrap https://www.instagram.com/p/B48lhL-Jyqv/
The art of wrapping. It's meticulous, tedious and often time consuming. However, seeing the project come together & the happiness from our customers is more than worth it. Huge thank you to @so.pow for the sweet shots on our trip down to Peterson Equi ...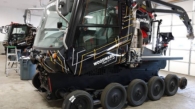 @woodwardparkcity these bad boys are coming your way real soon 🔥❄️ Huge thank you to @petersonequipment & @pistenbullyworld for the hospitality & generosity throughout this project! Top notch 💯 #snowcatwraps https://www.inst ...