Get Lost. (in Montana). You've seen this phrase on stickers on car bumpers, roof boxes, and water bottles across Montana and beyond over the past two years. The website they point to, GetLostMT.com, is a place for everyone to share their favorite places to eat, play, and stay with each other and fellow appreciators of what the less-traveled parts of Montana have to offer. This summer, the Montana Office of Tourism is taking those Get Lost stickers to the next level. Don't be surprised if you see one pop up in an unexpected place near you.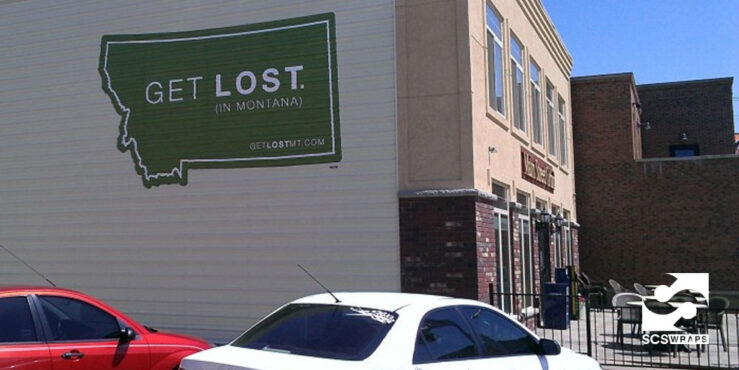 Get Lost in Montana – Stanford and Bozeman, MT 
The Get Lost in Montana campaign continues with these new projects in Bozeman and Stanford.  Stay tuned for more updates on this statewide tourism campaign!
@visitmontana