SCS rolls out the newest car wrap in our fleet.  Check out this 2006 Mazda 6 totally transformed from the once dull and unoriginal tan, to the now "Murderous Tendencies".
While the costs for painting a vehicle remain expensive, wrapping vehicles is becoming more mainstream as the technology continues to evolve and printing becomes more feasible.   Commercial or recreational, a wrapped vehicle as an alternative to paint is the right choice based on cost, reliability, durability and so much more.  Allow SCS to customize your vehicle and watch the Necks Snap as you cruise by in style!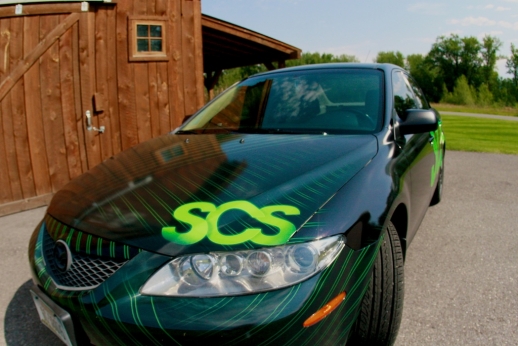 Gallery not found. Please check your settings.